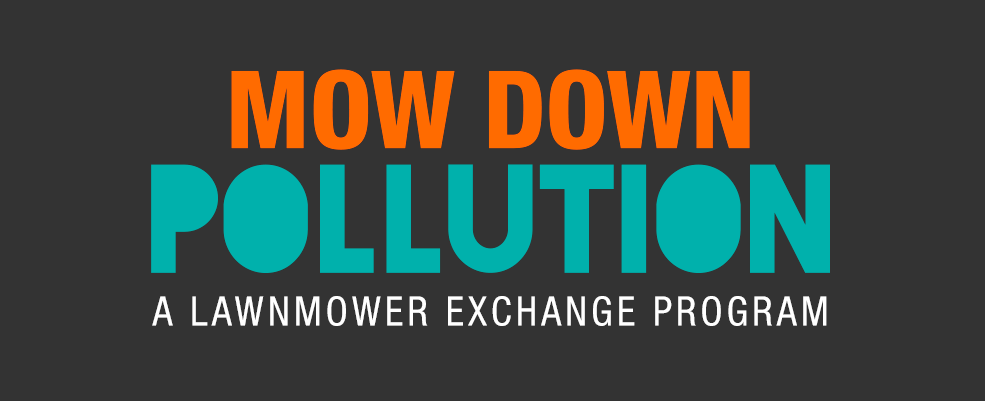 Welcome
Welcome to the Mow Down Pollution residential lawn mower exchange program!
In an effort to reduce ground-level ozone in the Denver Metro/North Front Range areas, the Regional Air Quality Council and our program partners will once again be offering three lawnmower exchanges during the spring/summer of 2018.
2018 Program Overview
This years events will take place at Dicks Sporting Goods Park, The Ranch at Budweiser Event Center, and Arapahoe Community College.  Details about each individual event, product offerings, and a link to register, can be found below.
Please note that pre-registration is required.  We will not be able to accommodate any customers who aren't pre-registered.  Registration for each event will remain open while supplies last.
Mowers & Accessories
The table below showcases the electric lawn mowers that will be available from both EGO and  Black & Decker at this years exchange events.  Both manufacturers will also have a limited number of electric lawn and garden accessories for purchase at the event, in addition to the lawn mowers.  A list of those accessories can be viewed here.
Representatives from EGO and Black & Decker will be on hand at the event to answer any additional questions.
Registration
Choose your event date from the options below, and then click on the corresponding "register now" button to begin the process.
May 5th 2018
Dicks Sporting Goods Park*
Commerce City, CO
May 12th 2018
The Ranch @ Budweiser Event Center
Loveland, CO
June 2nd 2018
Arapahoe Community College
Littleton, CO
*The Mow Down Pollution event hosted at Dicks Sporting Goods Park was made possible through a grant from SunCor Energy.  We thank them for their continued support of the Mow Down Pollution program.