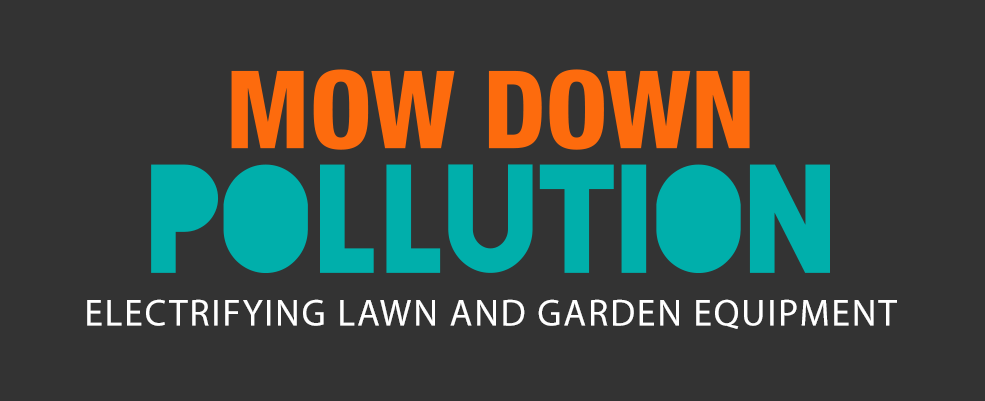 Cities, towns, and counties
Improving Air Quality Along Colorado's Front Range:

​




The Mow Down Pollution Program
The Problem
Gas-powered lawn mowers and other lawn equipment emit greenhouse gases and contribute to ground-level ozone pollution in the Denver Metro/North Front Range area. By switching to electric you can make a positive impact on our air quality and human health.
The Program
In an effort to reduce ground-level ozone and improve air quality, the RAQC's Mow Down Pollution – exchange program provides vouchers to assist individuals and organizations who choose to recycle and replace their gas-powered lawn equipment with rechargeable or corded electric-powered equipment 
Program Status
As of September 2022, our 2022 general funding is depleted. Thank you for a successful year!
Announcing our Larimer County Fall 2022 program! Thanks to funding from Larimer County and Ace Hardware, we are launching a new Larimer County specific program in the fall of 2022 for electric chainsaws, line trimmers, leaf blowers, and other fall equipment. We are offering $100 vouchers towards qualifying equipment for residents who recycle any gas powered lawn and garden equipment (does not need to be the same as the item purchased). $50 vouchers will be available to residents who don't have equipment to recycle.
Larimer County Residents can apply here
https://mowdownpollution.formstack.com/forms/mowdown_application_2022_copy
We will also be holding an in-person trade-in event on October 22nd from 9am – 1pm at Orchards Ace in Loveland. If attending the in-person event, you don't need to apply for a voucher online ahead of time. Just show up!
Limit one voucher per household per year.
A limited number of vouchers for mowers are available for Weld County residents only through a dedicated revenue source. If you are a Weld County resident, please use the link below. Other signups won't be accepted until the 2023 program begins.  
https://mowdownpollution.formstack.com/forms/mowdown_application_2022