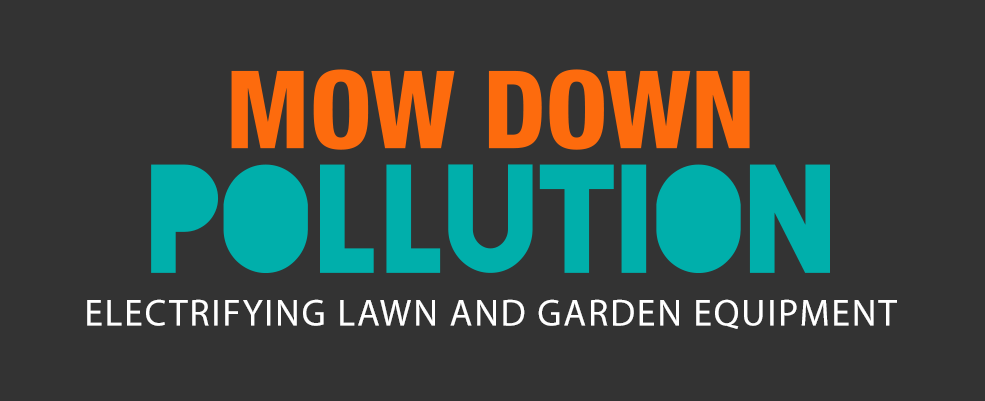 Government & Public Entities Program
Improving Air Quality Along Colorado's Front Range:

​




The Mow Down Pollution Program
The Problem
Gas-powered lawn mowers and other lawn equipment emit greenhouse gases and contribute to ground-level ozone pollution in the Denver Metro/North Front Range area. By switching to an electric mower you can make a positive impact on our air quality and human health.
The Program
The Regional Air Quality Council has launched the Mow Down Pollution – exchange program as part of their efforts to mitigate ground-level ozone and enhance air quality. This initiative offers vouchers to support individuals and organizations who opt to recycle their gas-powered lawn equipment and replace it with rechargeable or corded electric-powered alternatives.
Residential Program Status:
Due to an increased early demand for vouchers, the program is currently paused to process current applications and assess available funds.
Please sign up for the waitlist here to receive an update if we're able to reopen the program this season. Applicants on the waitlist will be given the opportunity to sign up for vouchers before the rest of the public if funding becomes available.
Commercial Program Status:
The commercial program is being developed and is currently seeking donors to the program.
Public Entity Grant Program Status:
Our public entity grant program is now accepting applications. Publicy entities can apply today!